Staff
Murray Dueck
Murray Dueck
received his Bachelor of Religious Education from Columbia Bible College. He is the founder of Samuel's Mantle Prophetic Training School, an organization that has trained
thousands of people throughout BC and online, in learning to hear Gods' voice through local classes, seminars, and online training. Murray currently is writing, doing itinerant work, and is the main teacher for most of the classes in Samuel's Mantle. He is the author of three books; 'If This Were A Dream, What Would It Mean?' (Freshwind Press) – 'Keepers of the Presence' and 'On Things Above' (Samuel's Mantle Press). Murray lives in Abbotsford, BC with his wife Kelly and their three children.
Kelly Dueck
Kelly Dueck is the co-founder of Samuel's Mantle Training Society.  She works along side with Trish Warren in the Marketing Department, as a consultant. Kelly has the eye of an overseer, and brings much wisdom to Samuel's Mantle. Kelly's mission in life is to call people to explore and connect with themselves, with others, and with God, and to create opportunities for that to happen.
Jennifer Harrington

Jennifer Harrington is the proud mother of three great kids: Logan, Petra, and Alexander.  She has a background in Human Resources and Information Technology.  She has a strong passion to pursue the Father's heart in connecting with youth and is happy to join Samuel's Mantle in leading Samuel's Mantle Kids/Teens.
Paul Taylor
About Paul Taylor
Paul Taylor brings over 30 years of pastoral ministry experience to the team of Samuel's Mantle. He has a deep passion to hear and respond to the heart of The Lord. He loves to see others trained to understand "the whisper of the Spirit" and be transformed by The Spirits touch. Living in Abbotsford, Paul enjoys life with his wife Marilyn, their two children, three grandchildren and an occasional round of golf.
Trish Warren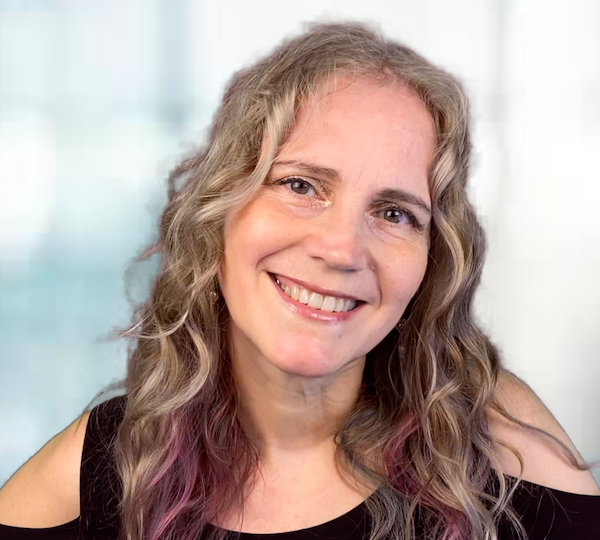 Trish Warren has been involved with Samuel's Mantle since its inception in the year 2000.   She joined Samuel's Mantle staff in 2006. Trish's passion in life is equipping and training, and her mission in life is to "inspire, empower and compel people to move into and do what they are passionate about"". Trish wears many hats in Samuel's Mantle; she is Samuel's Mantle's Marketing Director, and she also is in charge of Samuel's Mantle's Charity status, and does all the tax filing, registration for classes, etc.  This year Trish is involved with filming and editing Samuel's Mantle 1st year class.  Trish is a Dalhousie University graduate, where she studied Theatre, Film  and Education.  Trish lives in Abbotsford with her wonderful husband Bruce, and 5 children.
Volunteer / Honoraria / Support Staff
Ruth Cridland
Ruth was initially trained as a scientist, but God got a hold of her and now there is no turning back. She passionately pursues His Presence and has been with Samuel's Mantle since 2006.  During that time Ruth has excelled in leading people into the presence of God by helping them interact with Jesus, teaching them how to hear God speak, and interpreting dreams.
Luc Deschamps

Luc has been involved for many years with Samuel's Mantle. He has many years of experience with church leadership and his passion is to see people lives transformed by the Father Heart of God. He was ordained as a priest with the Episcopal Church in 2006 and is presently on the teaching team of Friends Langley Vineyard and Samuel's Mantle. He is happily married to his lovely wife Pamela for 33 years and has 3 wonderful children.

Cheryl Harpestad

Cheryl Harpestad has been involved with Samuel's Mantle since 2006.  She has served in various capacities over the years in the Church, and currently assists in coordinating Samuels Mantles' special events.  Cheryl has a deep passion for God's people to experience His beautiful unending love and presence through a time of worship and reflection, which she leads out of her home, encouraging others to listen for His still small voice.  Cheryl's heart is to impart the presence and love of God into any situation prayerfully and prophetically with the aim in setting His people free.
Eric Janzen

Eric Janzen is a worship leader and teacher at Freshwind Christian Fellowship. He is passionate about hearing God's voice and enjoys helping others discover all of the different ways in which God speaks to us today. In his spare time he is a writer, author of two books, Ever They Fight and Fragments, the first two books in his Dreamtrekker Journals series, and author of numerous articles on Christian spirituality which can be read on the Clarion Journal of Spirituality and Justice website. He lives in Abbotsford, BC with his wife and two daughters.
Alex & Nan Kee
About Alex & Nan
Alex & Nan Kee have enjoyed hosting Samuel's Mantle in their home for the past 3 years. Our draw to Samuel's Mantle is experiencing the Lord's presence in a small group setting. Nan loves walking alongside people on their life's journey to know Jesus intimate love for them. Nan continues to lead small groups in listening prayer with The Living Waters Ministry, an involvement extending over 18 years. Alex's passion, besides jazz , is worshipping the Lord on his sax and asking the Lord for blessings for friends and family. Nan & Alex have been married forever and have 2 married sons. They have taken part in various mission trips and  love praying for people.
Eric McCooeye

Eric McCooeye has been involved with Samuel's Mantle from it's inception speaking into leadership, covering with prayer, and  teaching on the resting place.  Currently Eric is overseeing the prophetic outreach of Samuel's Mantle into the community. Eric is in contact with various ministries and people looking for avenues to impact the region with the voice of the Lord and the heart of God.
Rose Nicholson
Rose Nicholson, lives in Abbotsford with her Husband Barry and their children. The first thing you notice about Rose is her sparkling eyes, brimming with compassion and wisdom, followed by her laugh. Rose's passion is to see others transformed by Jesus. What stands out is her ability to take you directly to Jesus and let him deal with whatever is needed. Rose has served in the church all her adult life. She has attended bible school, taken various counseling courses, home and prayer groups. She has been with Samuels Mantle since 2002 and is currently leading the Year 2 DVD class.
Adria Vizzi Holub
About Adria
Adria Vizzi Holub has been involved with the Samuel's Mantle community for seven years as a student, helper, substitute teacher, camera fodder (for the DVD classes, years 1 and 2), prophetic evangelism coordinator/participant, editor, and marker. She has a Bachelor's in Bible from Cairn University, a Master's in Old Testament from Regent College, and traveled to Israel and Turkey as part of her studies. In addition to her running dialogue with God, she enjoys dancing, skiing, dreaming / working on dreams (particularly awake dreams), traveling, writing, editing, teaching, Snoopy, Star Trek, and Dr. Who.
Bruce Warren

Bruce Warren graduated from Western University where he studied Socially, and then we went on to Regent College, where he studied Biblical Studies.  Bruce is the Technical Producer for Samuel's Mantle – you will find him at our events making the sounds sound amazing, and in our office – trouble shooting technical issues!  Bruce lives in Abbotsford with his wife Trish, and 5 wonderful kids.
Lorraine Yuen
About Lorraine Yuen
Lorraine Yuen has been involved with Samuel's Mantle for 7 years.  The words she would describe Samuel's Mantle is life altering, transforming, eye opening, and paradigm shifting.  Lorraine had been involved with children, youth, and young adult ministries.  Her passion is to see people "be" the people of God and He Himself as "our God."